DANE FINDS UNDISCOVERED 1,200-YEAR-OLD MAYAN CITY IN GUATEMALA (Press release)
The Maya cities were abandoned. And only in recent times are these cities rediscovered.
In 1986, an expedition led by Christian Lygum Christensen found a temple town west of the settlement of La Machaca. The temple town is approx. 11 km east of the newly found town. During the expedition in 1988, Christian Lygum Christensen received indications that there must be several undiscovered/unregistered Mayan cities in the approx. 500 km2 large area. According to the report "Machaquila from a regional geographic perspective" by archaeologists Juan Pedro Laporte, Hèctor E. Mejia and Jorge E. Chocòn from Guatemala, there was no trace of Mayan settlement in this area, which was a great mystery to them.
Ekstra bladet wrote: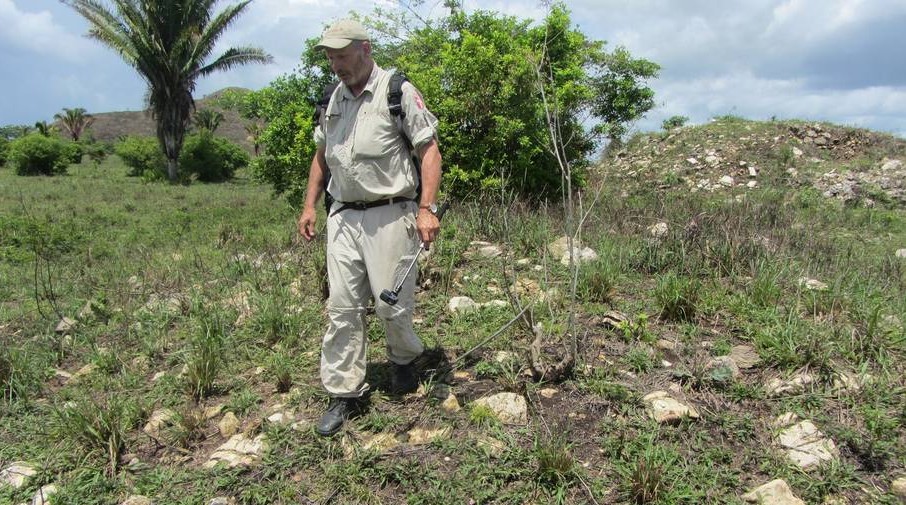 "A Danish expedition consisting of Christian Lygum Christensen, Jona Moralla Christensen and Esdras Gill went into the Guatemalan jungle this summer in search of ruins from the Mayan culture. According to the expedition, they found a 1200-year-old and hitherto undiscovered temple city.
The newly discovered temple city is located north of the Machaquila River in the Guatemalan state of Petèn. The city covers an area of approximately two square kilometers and is believed to have been abandoned no later than the year 900. This is what the expedition writes in a press release.
For the Danish temple hunter, Christian Lygum Christensen, who has been hunting ruins and temples since the 80s, it comes as a surprise that no one has previously discovered the city, whose new name is La Macharona."